Careers
A vital strength within Source Atlantic is its team of dedicated, honest, and customer oriented employees. A willingness to improve and achieve is evident throughout the company because of our focus on value-added services for our customers, technological advances and employee training.
At Source Atlantic we train, trust and empower our employees to help them achieve their professional goals and help Source Atlantic grow its business. Recognized as one of Canada's Best Managed Companies, Source Atlantic takes great pride in our commitment to employees, customers, and partners.
We are looking for people who have energy, commitment, drive and desire who want a chance to use their expertise, expand their skill set and learn new things.

Learning together
The Source Atlantic Sales Team together to network and inspire each other!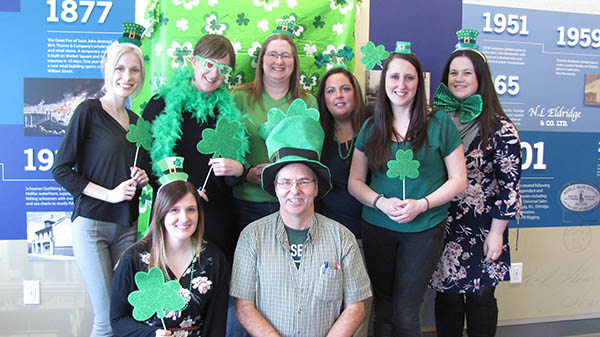 Employee celebrations and social events